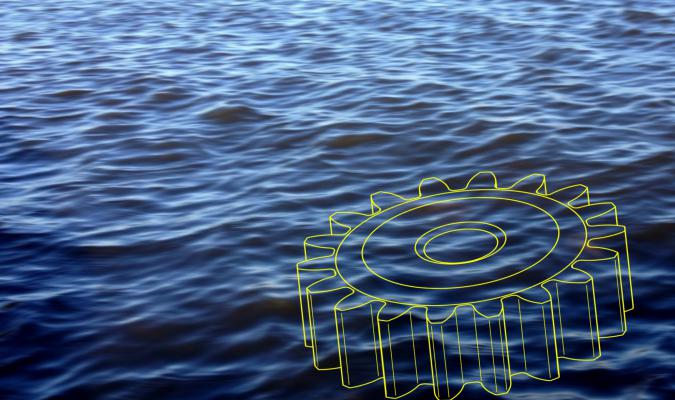 July 18, 8:30 a.m. to 4 p.m. at WIU-Moline, IL
River Action is hosting a hydropower workshop on July 18, "Hydro Potential on the Mississippi River," to examine America's first renewable energy source, water.
One of the organizers, Adam Burke, Program Manager at River Action, said he's looking forward to learning about the latest technology for water power.
"We're working with the local USACE Rock Island District, which covers 9 of 26 locks and dams on the Upper Mississippi. Through their staff, we connected with Oak Ridge National Laboratory [ORNL in Tenn.] and they gave us some names and a speaker too," Burke said.
Western Illinois professor Roger Viadero is working with a research team at his Institute for Environmental Studies to produce a white paper ahead of the event. The background guide will cover the impact and potential for hydropower in the Upper Mississippi River Basin and be available online.
ORNL speaker Adam Witt will present on the standard modularization of hydropower and water resources. Witt said his program is analogous to the Michigan Water Withdrawal Assessment, a tool for water management and conservation of the Great Lakes and groundwater supply.
Keokuk inventor Paul Roos, CEO of AMJET Turbine Systems, will also speak about his composite turbine systems that might eventually be produced in Iowa. Roos said three prototypes were recently finished in Denmark and are currently being tested.
Martin Weber, Project Manager at Stanley Consultants; Jake Arnold, an environmental analyst from MidAmerican Energy; Jim Bartek, hydropower coordinator at the US Army Corps of Engineers (USACE, Rock Island district); Mel Koleber, VP from Rye Development (a Boston-based hydropower company); and Jay Richter, Energy Manager at Rock Island Arsenal.
Early registration through July 1 is $25 then increases to $50. Certificates for professional development hours (PDH) will be available at the workshop. Credits may vary by discipline.
The event is part of an effort to "Raise the Grade" of the Mississippi River and was one of the seven actions identified as a "priority objective" that emerged from the 2016 Upper Mississippi River Conference (UMRC) held last fall in the Quad Cities.
On Oct. 11-12, River Action will host the 10th annual UMRC.