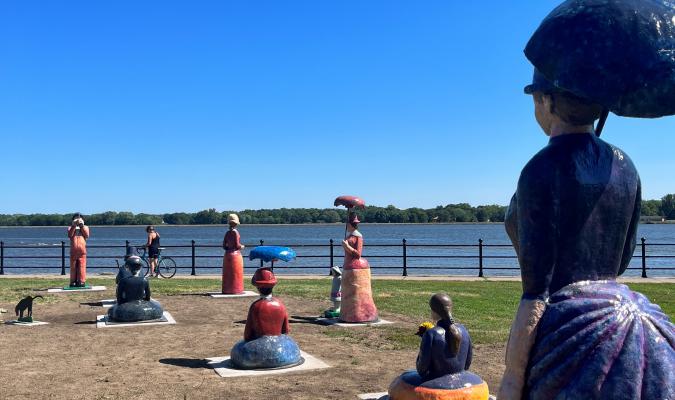 'Sunday in the Park' sculptures relocated
River Action recently organized the relocation of "Sunday in the Park" with the help of Davenport Parks and Recreation Department. The sculptures have been moved from Credit Island to Lower Lindsay Park
"Sunday in the Park" is one of 10 RiverWay Art Projects installed in 2000 by River Action to instill a sense of pride and belonging to the Riverfront community.
The "Sunday in the Park" installation was a community effort led by Ted McElhiney, who designed and oversaw the project. Thom Gleich carved the sculptures, art students from Davenport Central High School and Augustana College helped maintain them and Jean Downey restored them.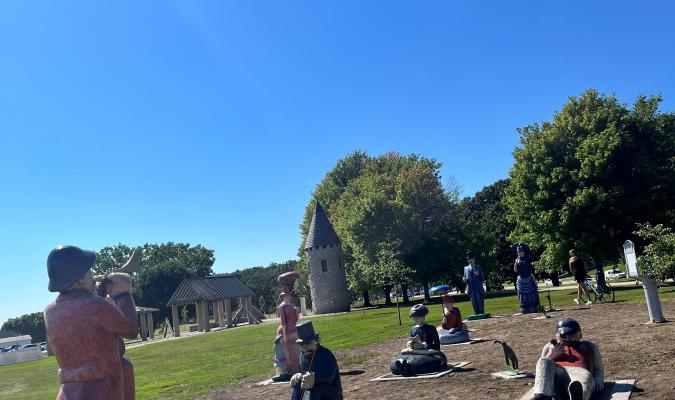 Thank you to everyone that worked to plan, restore, prepare and move the statues.