What was city of Bettendorf called before it was renamed Bettendorf?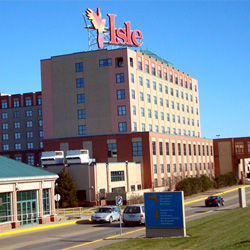 CLICK HERE to find out the initial name for the city of Bettendorf.
Along the banks of the Mississippi River in Iowa, two brothers founded a manufacturing business which became the Bettendorf Company.
From here, you look down on the site of the Isle of Capri Hotel and Casino, but this area all used to be part of the footprint of the Bettendorf Company. William and Joseph Bettendorf originally founded the Bettendorf Axle Co. in 1895 in Davenport, Iowa.
William Bettendorf was a great inventor holding more than 100 patents. He sold this company, which became French & Hecht and then International Harvester.
William and Joseph were gifted 70 acres of riverfront land on the condition they move their iron wagon business from Davenport to a town upstream known as Gilbert.
In 1903, the town of 440 citizens petitioned for incorporation, requesting to change the town's name from Gilbert to Bettendorf in honor the brothers, whose factory was a major influence in the early development of the city and a key employer for its immigrant population.
The company ceased production by the end of 1930 during the Great Depression, but the sons of William and Joseph pulled the company out of debt in 1936 and began production of only one product – Uncle Williams original truck side frame used for railroad cars.