Early registration has ended, but there's still time to register for the 2015 Upper Mississippi River Conference. CLICK HERE to register online.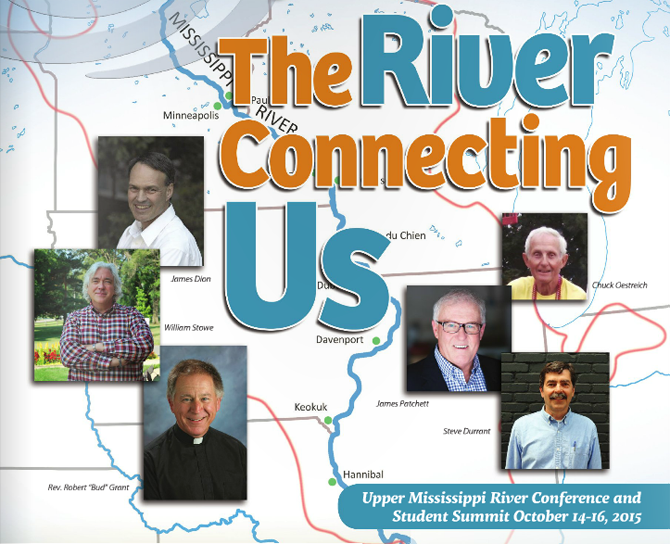 CLICK HERE to download a conference registration form and schedule.
Sweeping vistas, rocky bluffs, bottomland forests and fertile wetlands fill this region. From the headwaters at Lake Itasca in Minnesota, the Upper Mississippi River extends downstream to the mouth of the Ohio River at Cairo, Illinois.
The river connects us in many ways. It links our past and future, unites us socially and culturally, and connects communities to invaluable resources and opportunities.
This conference targets a multidisciplinary audience. Planners, elected officials, engineers, architects, landscape architects, environmentalists, educators and students are invited to discuss current issues surrounding the Upper Mississippi and explore solutions, opportunities and approaches to incorporating the river in our civic, cultural and personal lives.
River Action is a non-profit organization which strives to foster the environmental, economic and cultural vitality of the Mississippi River and its riverfront in the Quad City region.
With the support of the U.S. Army Corps of Engineers and the U.S. Fish & Wildlife Service, River Action proudly sponsors the eighth annual Upper Mississippi River Conference and Student Summit, October 14-16, 2015, at the RiverCenter in Davenport, Iowa.