Klinkenberg keynote speaker for 2014 Mississippi River Conference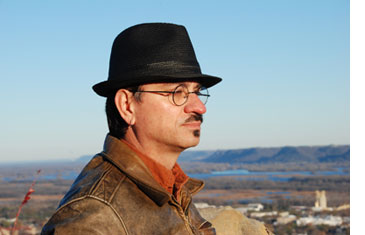 Keynote speaker for the 2014 Mississippi River Conference Oct. 15-17 will be Dan Klinkenberg, who has traveled 120,000 miles up and down the Great River Road writing extensively about the people and places along the Mississippi River.
Klinkenberg is a contributing editor for Big River Magazine and has written articles for the St. Louis Post-Dispatch, the Minneapolis Star-Tribune and Wisconsin Trails magazine. He has published three books and written dozens of blogs about the Mississippi River, and has taken thousand of photos of the river during his travels.
He currently is working on a new book that combines songs about the Mississippi River with short essays to explore the many different ways people relate to the river.
Klinkenberg also has published several travel guides. For more information, visit his web site mississippirivertraveler.com