Register today for 2021 Upper Mississippi River Conference
UMR Conference in person and online
River Action will host the Upper Mississippi River Conference Oct. 5-7 in person at the XPO Center, The Bend, East Moline, IL and online.
The conference will revisit the America's Watershed Initiative 2016 Report Card and the efforts to "Raise the Grade" over the past five years.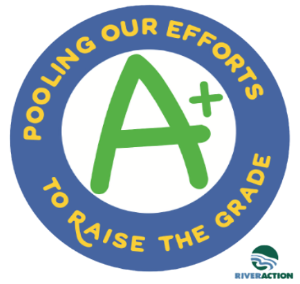 Speakers and panelists will bring action plans, tool kits and provide personal testimony on what has worked to improve the "grade" and resiliency of the Mississippi River.
There are good new stories from Fulton, Ottawa, Marseilles, De Pue and Peru communities in Illinois. And, field trips will include eco-tours on the Mississippi River near Camanche, Iowa, and to the Iowa DNR Fish Hatchery at Fairport with a stop at Wildcat Den State Park/Lucille A. Carver Mississippi Riverside Environmental Research Station near Muscatine.
A presentation on nutrient loss reduction by Beth Baranski, of Jo Davies County, will explore the changing local culture through a new, persistent, and multi-pronged approach.
The keynote will be given by Kim Lutz, executive director of America's Watershed Initiaitive. She will address "The Nuts and Bolts of How the Report Card was Done," and challenge attendees with goals to further raise the grade for the Upper Mississippi River.

CLICK HERE to download conference brochure and registration form.
ATTENDEES RECEIVE XTRA PARTICIPATION CERTIFICATE, GUIDEBOOK CD
UMRC attendees will receive a certificate of participation and digital copies of "Silver Jackets Emergency Action Plan Guidebook" from the U.S. Army Corps of Engineers, an environmental design handbook and the flood action plan (prepared for the Illinois Valley Flood Resiliency Alliance).