River Action and WVIK 90.3 FM Augustana Public Radio are partnering to offer an informative and educational program – "RiverWay Stories" – which airs each Saturday morning at 8:34 a.m. during the station's "Weekend Edition."
CLICK HERE to visit the WVIK web site and listen to the most recent RiverWay Stories.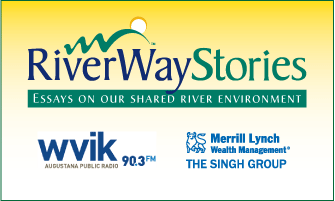 The three-minute on-air essays will cover a broad range of river-related topics, including environmental concerns, conservation efforts, history and recreation.
RiverWay Stories is a collaboration between River Action and WVIK and is underwritten by the Singh Group of Merrill Lynch Wealth Management, 4550 E. 53rd St. Suite 200, Davenport.
Click on the links below to listen to some of 2022 and all of 2023 RiverWay Stories.