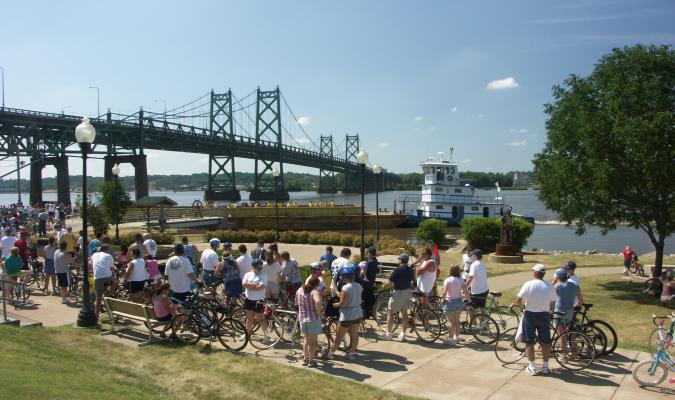 Where does Ride the River start?
You may begin your ride anywhere along the path that you'd like. The main headquarters of the event is at LeClaire Park at 400 W. Beiderbecke Dr. in Davenport, IA.
Where do I get on the Celebration Belle?
The Celebration Belle loads at Leach Park at 100 12th Street in Bettendorf. It drops off passengers off at the Celebration Belle dock in Moline near Ben Butterworth Park.
I missed online registration, can I still sign up?
Yes! we have registration on Saturday, June 16th from 9:00 am til 12:00 pm in the Quad City Times parking lot at 500 East 3rd Street in Davenport. you can also sign up the day of the event between 6:30 am and 12:30 pm, also in the QC Times parking lot.
I don't have a bike helmet, but want to set a good example for my kids. Where is the best place to pick one up before the event?
Good for you! We have child and adult bike helmets for sale, courtesy of the QC Bicycle club and Bell Helmets, at packet pick up as well as the day of the event. You can find the helmet booth at LeClaire Park.